THE TRIOCLEAR™ TREATMENT

PROCESS
BECOME A PROVIDER
To get started, go to the submission portal https://aus.trioclear.com/ and register for an account, or email us at info@trioclear.com.au.
1
COLLECT PATIENT RECORDS
Use a 3D scanner or PVS materials to get impressions of your patient's teeth. For scans, log into your TrioClear™ account, create a new submission and upload the STL files. If you're using PVS impressions pack them and send or take advantage of our competitively priced Toll Priority pick up. Email us at info@trioclear.com.au for more information.
You will also need to submiy 9 photos of your patient's case from these angles, in addition to the Lateral Cephalometric and Panoramic X-rays.
2

RECEIVE TREATMENT PROPOSAL
We will scan and digitise your patient's records and propose how to treat their teeth based on their needs. You can review and request any changes before the aligners are made.
3 RECEIVE YOUR PATIENT'S KIT
After finalising your proposal, we will start making your patient's TrioClear™ kit. Production time is extremely efficient and quick and the kit is shipped directly to your office.
4 START THE TREATMENT
Your patient can pick up their kit and start their treatment. Discuss any questions and concerns they have and arrange monthly follow up appointments to make sure things are progressing well.
5 PERSONALISED TREATMENT PLANS
Our expert technicians carefully analyse every case and provide a detailed plan that will achieve the desired results.
Each stage of the plan will help you and your patient understand the progress and results of the whole treatment process.


01
1. Detailed visualisation of how your patient's teeth will move at each stage.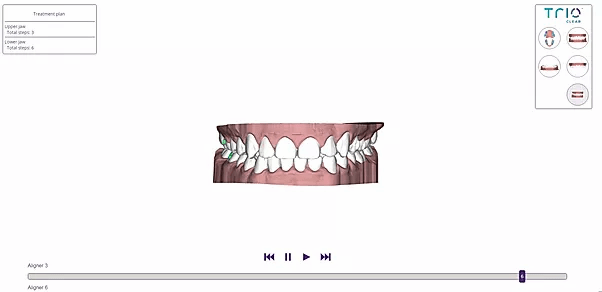 02
Image predictions of extra-oral facial change.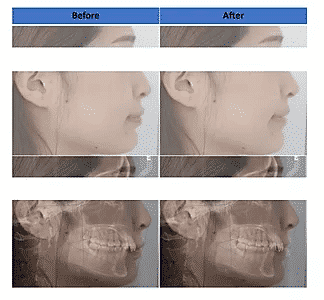 03
Pre- and post-treatment views of the total dentition.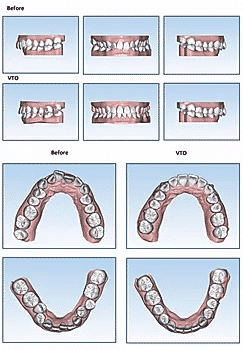 04
Report of interproximal reduction and stage of action.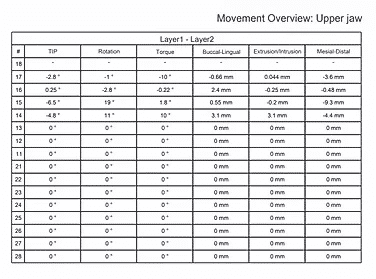 05
Planned interproximal reduction for the entire treatment.