A BETTER WAY TO
STRAIGHTER TEETH.
With minimal attachments, TrioClear™ is aesthetically pleasing and unnoticeable to others. Plus, the increase of gingival coverage has been shown to increase coverage for movement, particularly on teeth with a short clinical crown height, making movements more predictable.
HOW DOES THE
TRIO SYSTEM
WORK?
1
TRIODIM FORCE™ TECHNOLOGY
Using TrioDim Force™ technology, our technicians design divots within your patients treatment plan to help facilitate movement for each individual tooth with minimal or no attachment and no bumps.
2
MINIMUM ATTACHMENTS
Attachments and bumps used in clear aligner cases take up precious clinical time as the clinician needs to apply and also reapply them when they dislodge. Furthermore, these are easily stained and sometimes, excessive flush on the attachments can cause non-ideal fitting of the aligners. Due to the use of TrioDim Force, TrioClear™ is able to use minimal attachments and yet, still generate predictable and effective results. Therefore, TrioClear is able to achieve an aesthetic result while saving clinicians precious chairtime.
3
HIGHER COVERAGE, BETTER RESULTS
Extended gingival coverage increases retention and makes the aligners less visible – getting better results and giving your patients more confidence during the treatment process.
4
MORE PREDICTABLE MOVEMENT
Changing aligners in varying thickness during each of the two cycles help gradually and predictatbly improve your patients' teeth alignment. Patients also have a more comfortable and less painful experience.
5
A BETTER PERSPECTIVE
Our clinical simulation software gives you a comprehensive view at different stages of your patient's treatment. Each simulation design can easily be shared with colleagues and patients.
Previous
Next
TRIODIM FORCE™ TECHNOLOGY
Instead of multiple attachments, TrioClear™ uses carefully designed and placed TrioDim™ divot spots to create highly targeted rotation forces. Each divot is measured and specifically placed to ensure precision. See the movements that can be comfortably achieved with TrioDim Force™ and the corresponding location of the dimples/divot.
TORQUE CONTROL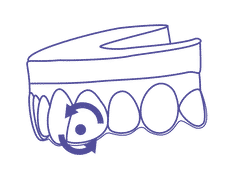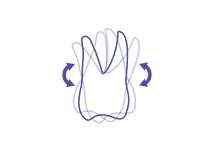 EXTRUSION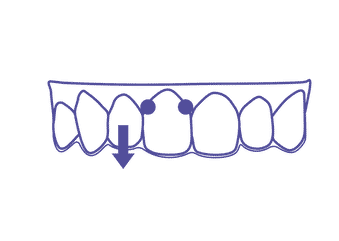 INTRUSION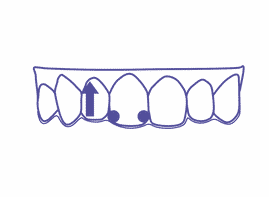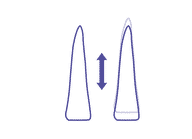 TIP CONTROL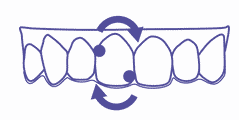 ROTATION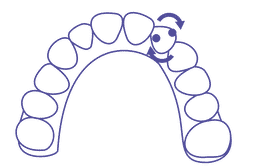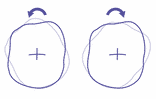 EXPANSION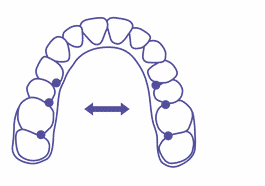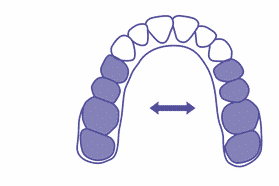 PROCLINATION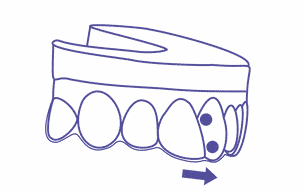 LINGUALIZATION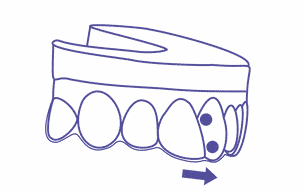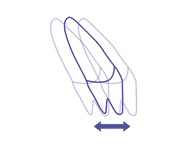 DISTALIZATION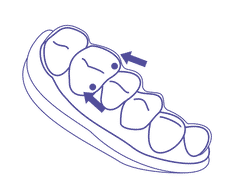 MESIALIZATION